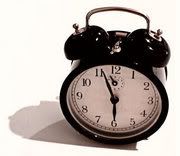 From an email sent by one of our more inspiring and progressive legislators.
In our Democratic Caucus meeting before opening session, two new Members of the NC House of Representatives, Angela Bryant and Annie Mobley, received their "commissions" from the Governor. These new members were replacing the late Howard Hunter and Ed Jones (moved over to the Senate). To see in one fell swoop the number of African-America women increased by two was an unexpectedly emotional event. Progress marches on in NC more than in most Southern states, though it is often at a glacial pace. But how wonderful it can be to witness the moving of a glacier!
Speaking of glaciers, what have you done to stop the Navy's OLF today?