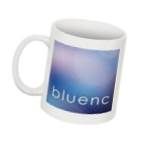 POLICY & POLITICS
LAWYER'S ROLE? McCrory 'misstated' Duke holdings, sold stock after coal-ash spill (Raleigh News & Observer) -- The governor's previous disclosures had not revealed that he owned Duke stock at the end of 2013. McCrory's lawyer, Bob Stephens, says the content of the form was his mistake.
http://www.newsobserver.com/2014/08/13/4070158/mccrory-changes-financial-disclosure.html
Conflict of interest statements for NC officials now online (WRAL-TV) -- A new website launched quietly last month by the State Ethics Commission allows users to look up state officials' potential conflicts of interest.
http://www.wral.com/conflict-of-interest-statements-for-nc-officials-now-online/13889394/
NC education budget change worries some districts (AP) — The General Assembly removed a requirement in North Carolina law that said the recipe to build the two-year state budget begins with projected public school enrollment among its first ingredients.
http://www.reflector.com/ap/staten/nc-education-budget-change-worries-some-districts-2623143
McCrory spokesman downplays budget provision (Raleigh News & Observer) – Josh Ellis, Gov. Pat McCrory's spokesman, downplayed the impact of a budget provision that has leaders of the state's growing school districts sweating. The provision negates a 1933 law that has funds for estimated enrollment growth automatically included in the foundation of public education budgets. School superintendents in Wake and Charlotte-Mecklenburg were unhappy with the change because paying for enrollment growth becomes optional for the state. But Ellis said in an emailed statement that the change makes the budget clearer and won't affect funding. "This minor change in how the budget is reported makes the process more transparent and accurate; and has no impact on enrollment growth funding.
http://www.newsobserver.com/2014/08/13/4069546/mccrory-spokesman-downplays-budget.html
Group protests cuts to education (Winston-Salem Journal) -- Actions can often speak louder than words, but the parents, teachers and students who gathered outside the Forsyth County Government Center on Wednesday wanted to be sure that was the case – so they said nothing at all. About 40 supporters of public education staged a silent protest to voice their displeasure with the newly-adopted state budget, which overhauled public school funding. For 30 minutes during the lunch hour the protestors stood still and quiet, letting their presence and printed signs – I STAND FOR PUBLIC EDUCATION – do the talking.
http://www.journalnow.com/news/local/group-protests-cuts-to-education/article_3962ceef-e566-5029-9c8...
NOT WITH A BANG, BUT A WIMPER: lawmakers returning to try to end session (AP) — Most of the North Carolina legislature is returning to Raleigh by week's end to try to wrap up its three-month work session.
http://www.news-record.com/news/north_carolina_ap/nc-lawmakers-returning-to-try-to-adjourn-session/a...
HELLO, I'VE GOT TO GO: Senate will convene Thursday to adjourn (Raleigh News & Observer) -- The Senate is moving forward with its exit plan by convening Thursday night to consider an adjournment resolution. The House and Senate have not been able to agree on the terms and dates of adjournment. Senate leaders want the House to agree to leave town until November, and take up legislation on coal ash and Medicaid then. But if the House doesn't budge from its position to take up coal ash and other bills this week, Senate leaders are willing to approve the House adjournment resolution that calls for a Medicaid debate in November and leave coal ash and those other issues that would be eligible for consideration undone for now. Since the conference committee that was trying to work out a coal ash compromise has been dissolved, that isn't going to happen this week.
http://www.newsobserver.com/2014/08/13/4069439/senate-will-convene-thursday-to.html
DON'T KNOW WHY YOU SAY GOODBYE, I SAY HELLO: Lawmakers return to work on deal to leave (WRAL-TV) -- State lawmakers are headed back to town Thursday to try to reach a deal on ending their 2014 legislative session.
http://www.wral.com/lawmakers-return-to-work-on-deal-to-leave/13890598/
N.C.'s right to know shifts as legislature changes disclosure laws (Carolina Public Press) -- How much are North Carolina's citizens permitted to know about the government and corporate operations that could affect their daily lives? A slew of new state legislation addressed that question
http://www.carolinapublicpress.org/20025/north-carolinas-right-to-know-shifts-as-legislature-changes...
Home schooling accelerates in North Carolina (Charlotte Observer) -- North Carolina's home schools are growing at a record rate and are now estimated to have more students than the state's private schools.
http://www.charlotteobserver.com/2014/08/13/5104596/home-schooling-accelerates-in.html
Seeing RED: Protesters decry spending decisions (Elizabeth City Daily Advance) -- An event held in Elizabeth City on Wednesday for supporters of public education to express concerns about state policy and spending decisions
http://www.dailyadvance.com/news/seeing-red-protesters-decry-spending-decisions-2623177
Budget provision will insulate state legislation from legal challenges (Independent Weekly) -- North Carolina Legislate changes the rules to protect itself from legal challenges.
http://www.indyweek.com/indyweek/budget-provision-will-insulate-state-legislation-from-legal-challen...
http://www.dailyadvance.com/news/seeing-red-protesters-decry-spending-decisions-2623177
Grant program darkens chances for TV series, indie productions in N.C. (Wilmington Star-News) -- The local film industry faces an uphill battle with a diminished film incentive heading into 2015, but it is not out of options.
http://www.starnewsonline.com/article/20140813/ARTICLES/140819864/1015/news01?Title=Grant-program-da...
NC State Agencies Have Phone, Email Outages (TWCN-TV) -- Stephanie Hawco with North Carolina's Information Technology Services told multiple media outlets that the problems Tuesday were intermittent but extensive.
http://centralnc.twcnews.com/content/news/all_nc_news/710746/nc-state-agencies-have-phone--email-out...
NCSU trustee charged amid turmoil over gun law in DC (Raleigh News & Observer) -- NC State trustee Ronald W. Prestage was arrested and charged with violating a gun law three days before it was overturned, but now he and the law are in legal limbo as the law was reinstated. Sort of.
http://www.newsobserver.com/2014/08/13/4069994/ncsu-trustee-is-caught-in-middle.html
Together 48 years, couple fights NC marriage ban (AP) --On the summer night Ellen Gerber and Pearl Berlin committed to spending their lives together, the No. 1 song was "When A Man Loves A Woman." http://www.wral.com/together-48-years-couple-fights-nc-marriage-ban/13891619/
Court Refuses to Stay Its Decision Striking Down Virginia's Same-Sex Marriage Ban (New York Times) -- Couples could start marrying by next week as a federal appeals court panel denied a request to delay its ruling striking down Virginia's ban on same-sex marriages.
http://www.nytimes.com/2014/08/14/us/virginia-same-sex-marriages.html
Gay marriages could begin by next week in Va. (AP) — Same-sex couples could begin marrying as early as next week in Virginia after a federal appeals court refused Wednesday to delay its ruling that struck down the state's gay marriage ban.
http://www.reflector.com/ap/staten/gay-marriages-could-begin-next-week-va-2623139
Where gay marriage stands in North Carolina (Raleigh News & Observer) -- In North Carolina, the legal battle over gay marriage remains in the federal district courts. In late July, after the 4th U.S. Circuit Court of Appeals struck down Virginia's ban on same-sex marriage, lawyers with the American Civil Liberties Union announced their plans to seek speedy nullification.
http://www.newsobserver.com/2014/08/14/4070561/where-gay-marriage-stands-in-north.html
Reps: Health care solvable (Greenville Daily Reflector) -- Two U.S. congressmen said they urge leaders in Congress and President Barack Obama to replace the Affordable Care Act and work together for a better health care policy.
http://www.reflector.com/news/reps-health-care-solvable-2623253
N.C. Housing Finance Agency receives grant (Winston-Salem Journal) -- The N.C. Housing Finance Agency said Wednesday it has been awarded a $747,000 competitive grant from the U.S. Department of Housing and Urban Development to support housing counseling services in 75 counties. The funds will be distributed to 25 local housing counseling organizations to strengthen services that help families find suitable housing or keep the homes they have.
http://www.journalnow.com/news/local/n-c-housing-finance-agency-receives-grant/article_61e94e8a-235f...
Unemployment Debt Drops by Nearly $2 Billion (McCrory news release) -- The unemployment insurance debt owed to the federal government by North Carolina has dropped by nearly $2 billion under the reforms implemented by Gov. Pat McCrory. After recent tax collections, that debt now stands at $597 million, down from the $2.5 billion owed by North Carolina when McCrory took office in January 2013.
http://insurancenewsnet.com/oarticle/2014/08/14/unemployment-debt-drops-by-nearly-$2-billion-a-543572.html#.U-yDD-NdXbM
12,300 in NC need immigration papers to keep health insurance (Charlotte Observer) --About 12,300 North Carolinians risk losing recently obtained health insurance unless they provide citizenship and immigration documents soon, the federal government said this week. That's the sixth-highest total in the country.
http://www.charlotteobserver.com/2014/08/13/5104283/12300-in-nc-need-immigration-papers.html
Child care subsidy changing (Winston-Salem Journal) -- A few hundred children could be bumped out of the child care subsidy program in Forsyth County under the new state budget, but families will not be affected right away. The budget signed by Gov. Pat McCrory last week tightens the income eligibility requirements for the government's child care subsidy program, which helps eligible families pay for child care.
http://www.journalnow.com/news/local/child-care-subsidy-changing/article_43604b47-a4b7-550f-902f-e20...
Poverty rate soars in Raleigh, other NC metros (WRAL-TV) -- The number of Raleigh residents living in poverty almost doubled from 2000 to 2012, according to an analysis of census data by Brookings Institution.
http://www.wral.com/poverty-rate-soars-in-raleigh-other-nc-metros/13890778/
NC Cities Named In National Report for Growing Poverty (TWCN-TV) -- A new report from the Brookings Institute said four of the 15 metro areas in which poverty is expanding the fastest are in North Carolina.
http://centralnc.twcnews.com/content/news/all_nc_news/710750/nc-cities-named-in-national-report-for-...
Veterans in Workforce Ramp Up as Military Gears Down (TWCN-TV) -- The U.S. Chamber of Commerce Foundation and dozens of companies are meeting Wednesday at Fort Bragg with more than 1,000 soldiers and spouses getting ready to leave the Army.
http://centralnc.twcnews.com/content/news/all_nc_news/710748/veterans-in-workforce-ramp-up-as-milita...
Lack of Oversight Leaves Massive Openings for Voter Fraud (National Journal) -- Although fraud remains uncommon, a lack of cooperation between the states creates an opportunity even voter ID laws won't fix.
http://www.govexec.com/state-local/2014/08/lack-oversight-leaves-massive-openings-voter-fraud/91301/...
NC man accused of pointing laser at helicopter (AP) — Charlotte-Mecklenburg police are accusing a 19-year-old man of pointing a green laser at the pilot of a police helicopter.
http://www.reflector.com/ap/staten/nc-man-accused-pointing-laser-helicopter-2623129
HARD AT WORK: Politicians play up the right side (Greensboro News & Record) -- On the first tee, Sen. Richard Burr, a Republican, was in the same New Breed Logistics Pro-Am group as Gov. Pat McCrory
http://www.news-record.com/sports/pro_sports/wyndham/wednesday-notebook-politicians-play-up-the-righ...
Teacher Training Centers Saved In Recent Budget (WUNC-FM) The North Carolina Center for the Advancement of Teaching was one of the winners in the most recent state budget. The publicly-funded professional development program for teachers had been slated for closure in both the Senate and Governor's preliminary budgets in recent years. The final version of this year's budget allocates $3.1 million dollars a year in recurring funding for the NCCAT.
http://wunc.org/post/teacher-training-centers-saved-recent-budget
N.C. Biotech Center promotes exec to CEO post (WRAL-TV) -- The North Carolina Biotechnology Center has a new chief executive officer: Doug Edgeton, who already is a senior executive at the Center. He replaces Norris Tolson, who retired June 30.
http://wraltechwire.com/n-c-biotechnology-center-promotes-exec-to-ceo-post/13889892/
CAMPAIGN 2014
Senate Dems' campaign arms starts $9M ad buy in NC (AP) -- Senate Democrats unleashed on Wednesday the first piece of a $9.1 million North Carolina advertising blitz that criticizes GOP hopeful Thom Tillis for making deep cuts to education spending and providing tax breaks for his wealthy friends. Republicans immediately called the claims "outright lies."
http://www.wral.com/senate-dems-campaign-arms-starts-9m-ad-by-in-nc/13888969/
Senate Democrats Launch $9.1 Million Ad Buy in N.C. (Roll Call) -- The Democratic Senatorial Campaign Committee launched a hard-hitting ad Wednesday against the Republican challenger to Sen. Kay Hagan, D-N.C., the first spot of a $9.1 million investment in the state through Election Day. The spot attacks state Speaker Thom Tillis on education, saying the budget passed by the state Legislature last year had negative impacts. Hagan has leveled similar attacks against Tillis, tying him to laws that emerged from last year's legislative session. "House speaker Thom Tillis drew a bull's-eye on public schools, cutting nearly $500 million," a female narrator says. At the same time, the narrator says, he gave "tax breaks to yacht and jet owners."
http://atr.rollcall.com/senate-democrats-launch-9-1-million-ad-buy-in-north-carolina/?dcz=emailalert
In N.C., Hagan seeks to ride backlash against state GOP leaders (Washington Post) -- Independent voter Christine Telfer doesn't have much of an impression of Sen. Kay Hagan, the Democrat whose bid for reelection is dominating the airwaves in this state. But Telfer, 65, a retired travel agent in Concord, is emphatic about the Republican seeking to unseat Hagan. "I can tell you I would not vote for Thom Tillis for any reason," Telfer said as she accompanied her grandchildren to gawk at race cars and monster trucks on display recently in a shopping-mall parking lot. "I don't like him. I don't like his policies." The visceral reaction to Tillis, who as speaker of the state House has been one of the leaders of a new conservative majority, explains why Democrats think Hagan may be in as strong a position as any vulnerable Democratic U.S. senator this year. Hagan is one of a handful of incumbents whose seats are seen as crucial for Republicans to win to retake control of the Senate.
http://www.washingtonpost.com/politics/in-north-carolina-sen-kay-hagan-seeks-to-ride-backlash-agains...
NEW GOP TACTIC: Is 'fake news' the way of the future? (The Hill) -- If you're looking for House race coverage on the Web, you may have to become increasingly careful that it's not coming from a National Republican Congressional Committee-sponsored site. The GOP's House campaign arm has come under fire for its "fake news sites" — microsites designed to look like local news pages that dole out favorable information about GOP candidates and damaging information about Democrats. Some of the skepticism comes after the NRCC was under fire earlier this year for making mock Democratic sites asking for donations. After a complaint from a watchdog group, it tweaked the design to clarify that money was going to House Republicans and not the targeted candidates. But this new tactic could be a savvy one for a party that's been criticized for lagging far behind its Democratic counterparts in technology.
http://thehill.com/blogs/ballot-box/215092-campaign-overnight-is-fake-news-the-way-of-the-future
Longtime legislator Alma Adams poised for next step (Greensboro /News & Record) -- Today could be Rep. Alma Adams' last day in the legislature, but she won't know until Nov. 4.
http://www.news-record.com/news/government/longtime-legislator-alma-adams-poised-for-next-step/artic...
Tillis fires at Hagan's support of Obama (Asheville Citizen-Times) -- Republican Thom Tillis contrasted incumbent Democratic U.S. Sen. Kay Hagan's attack on Sen. Elizabeth Dole with her own record of backing President Obama. The Tillis campaign pointed to a television interview she did in 2008 when she blasted Dole, a Republican, for backing President George W. Bush most of the time. She ran against Dole that year. She faces Tillis in the November election.
http://www.citizen-times.com/story/elections/2014/08/13/thom-tillis-kay-hagan-obama-dole/14014611/
Tillis to visit Wilson in September (Wilson Times) -- U.S. Senate candidate Thom Tillis is expected to come to Wilson on Sept. 5 for an industry tour and fundraiser. The fundraiser will be held at the home of Joe and Lara Howe.
http://www.wilsontimes.com/News/Local/Story/33333042---Thom-Tillis-to-visit-Wilson-in-September
Will financial anxiety among older voters swing election? (Charlotte Observer) --
A new poll by the AARP shows a lot of financial anxiety among North Carolina voters who are retirement age.
http://campaigntracker.blogspot.com/2014/08/financial-anxiety-among-older-voters-is.html
GENERAL NEWS
Cisco's Chambers: Layoffs are 'strategic,' a 'tough decision' (WRAL-TV) -- Just two months ago, Cisco announced a major expansion of its work force in RTP with the promise of more than 500 new jobs. Wednesday night, Cisco's top executive disclosed plans to lay off some 6,000 workers across the company. It's the second large round of job cuts to hit the firm in a year.
http://wraltechwire.com/cisco-s-chambers-layoffs-are-strategic-a-tough-decision-/13891682/
A Corner of Durham, N.C., Comes to Life (New York Times) -- In the once-neglected Central Park District, you can find top-notch barbecue, live music, fair trade coffee and more.
http://www.nytimes.com/2014/08/17/travel/a-corner-of-durham-nc-comes-to-life.html
Husband, wife turned to God when she got Ebola (AP) — David Writebol and his wife Nancy expected to enter a world of poverty, pain and suffering when they left home last year for missionary work in Liberia.
http://www.reflector.com/ap/staten/husband-wife-turned-god-when-she-got-ebola-2623281
Race-team owner's NC vineyard marks 10 years (AP) — Richard Childress is best known for developing world-renowned race teams, but his name has now become known in a different industry where his demand for perfection has led to a successful winery that is celebrating a major milestone.
http://www.reflector.com/ap/staten/race-team-owners-nc-vineyard-marks-10-years-2623369
Lincoln County Man Sentenced to Prison on Federal Arson Charges (FBI News Release) -- Zulfiqar Ali Kacho, 40, of Vale, N.C. was sentenced to serve 33 months in prison on a federal arson charge. U.S. District Judge Max O. Cogburn, Jr. also sentenced Kacho to serve one year under court supervision. In March 2013, Kacho solicited an undercover law enforcement agent to burn down the home of a man who, according to Kacho, had purportedly wronged him. On March 13, 2013, Kacho and the undercover agent met again, and over the course of that meeting, Kacho told the undercover agent he would pay him $1,000 to commit the arson, of which $300 would be paid in advance. Law enforcement arrested Kacho on March 15, 2013. He pleaded guilty in July 2013, to one count of solicitation to commit a crime of violence (arson), affecting interstate commerce.
http://www.fbi.gov/charlotte/press-releases/2014/lincoln-county-man-sentenced-to-prison-on-federal-a...
Men's Journal picks 10 best N.C. beers (Triangle Business Journal) -- Calling North Carolina a "great beer hub," Men's Journal offers its 10 favorite beers from the Tar Heel State, including a brew from White Street Brewing Co. in Wake Forest.
http://www.bizjournals.com/triangle/morning_call/2014/08/mens-journal-picks-10-best-n-c-beers.html
THE SPILL
Agency issues directive to clean up coal ash (AP) — North Carolina's environmental agency is asking Duke Energy to submit plans for moving coal ash from four of its waste pits.
http://www.reflector.com/ap/staten/nc-agency-issues-directive-clean-coal-ash-2623031
State demands closure plan for Dan River ponds (Greensboro News & Record) — State environmental officials told Duke Energy they want plans within three months for closing coal ash-storage ponds at the retired Dan River Steam Station and three other plants. The agency said Wednesday it was making the request as a follow-up to an executive order issued by Gov. Pat McCrory after the General Assembly failed to act recently on proposed legislation governing the utility's 33, ash-storage ponds across the state.
http://www.journalnow.com/news/local/state-demands-closure-plan-for-dan-river-ponds/article_869d6203...
Duke ordered to provide plans for Asheville ash pond (Asheville Citizen-Times) -- North Carolina environmental officials on Wednesday ordered Duke Energy to provide plans for excavating coal ash from inactive storage ponds at the company's Asheville plant and three other facilities. The directives are the first step in carrying out Gov. Pat McCrory's executive order on coal ash issued after the General Assembly failed to pass legislation addressing the handling of the toxic material, according to the N.C. Department of Environment and Natural Resources. "We are taking immediate action to address the decades-old problem of coal ash cleanup," McCrory said.
http://www.citizen-times.com/story/news/local/2014/08/13/duke-ordered-provide-plans-asheville-ash-po...
Excavation plans for coal ash cleanup at Sutton, other sites, required by state (Port City Daily) -- State regulators are requiring Duke Energy to submit excavation plans by mid-November for coal ash cleanup at four of its sites, including the Sutton Plant across the river from Wilmington. A notice from the N.C. Department of Environment and Natural Resources states the power agency was sent letters Wednesday with directives addressing the excavation of coal ash from the four sites, in accordance with an executive order from Gov. Pat McCrory.
http://portcitydaily.com/2014/08/14/excavation-plans-for-coal-ash-cleanup-at-sutton-other-sites-requ...
Proposed land swap could be answer to coal ash disposal (WCNC-TV) There is a new idea on the table that could solve the question of where Duke Energy is going to put millions of tons of coal ash from the company's now-shuttered Riverbend Plant at Mountain Island Lake. The new idea again involves Charlotte-Douglas International Airport and a land swap. Assistant City Manager Hyong Yi proposed the idea Wednesday to members of the City Council Environment Committee.
http://www.wcnc.com/story/news/local/2014/08/13/nc-agency-issues-directive-to-clean-up-coal-ash/1400...
ENERGY & ENVIRONMENT
EPA adds to NC's polluted-water list (Charlotte Observer) -- The Environmental Protection Agency has added to North Carolina's list of polluted waterways,
http://obsearthenergy.blogspot.com/2014/08/epa-adds-to-ncs-polluted-water-list.html
Nation's conservation fund at risk (Asheville Citizen-Times) -- Sen. Burr sponsor of legislation to make full funding permanent
http://www.citizen-times.com/story/news/local/2014/08/13/nations-conservation-fund-risk/14020579/
Charlotte developer starts construction on 20-MW solar project (Charlotte Business Journal) -- The 100-acre solar farm in Halifax County is expected to be completed by early winter and will be purchased by Duke Energy Renewables.
http://www.bizjournals.com/charlotte/blog/power_city/2014/08/charlotte-developer-starts-construction...
Bridge Over Muddled Waters (Coastal Review) -- The latest court decision involving the Bonner Bridge over Oregon Inlet has both sides claiming victory.
http://nccoast.org/Article.aspx?k=1794ba0a-2948-4bcb-8ec4-bccdf0fcd2ed
Using Urban Design To Combat Climate Change (WUNC-FM) -- Forestry experts and urban designers are gathering in Raleigh this week to discuss the effects of climate change on the urban landscape. The North Carolina Urban Forestry Conference is centered on how to design city spaces to cope with and help prevent rising temperatures. It's not just about finding more places for shade trees (though that's something forestry types would certainly applaud). Scientists are also considering how to combat an increase in pests that prey on trees not suited for greater temperatures.
http://wunc.org/post/using-urban-design-combat-climate-change
Pennsylvania crude oil train data still not going to right officials McClatchy Newspapers) -- At least four Pennsylvania counties along the path of frequent crude oil train movements have had difficulty obtaining information about the shipments...
http://www.mcclatchydc.com/2014/08/12/236242/pennslvania-crude-oil-train-data.html
Take a Deep Breath: Health of NC Children Impacted by Ozone (Public News Service) -- This year, thousands of children from North Carolina will go to school with an inhaler to treat asthma. According to the Centers for Disease Control and Prevention, almost 7-million children nationwide have asthma, which is just over nine-percent of the population.
http://www.publicnewsservice.org/2014-08-14/environment/take-a-deep-breath-health-of-nc-children-imp...
Two Tracts Off Wilmington Identified For Wind Energy Leases (Wilmington Business Journal) -- Two tracts in the Atlantic Ocean off the Wilmington coast have been identified by the federal government as sites for potential commercial wind energy development.
http://www.wilmingtonbiz.com/more_news/2014/08/13/two_tracts_offshore_wilmington_identified_for_poss...
EDITORIALS
Spin the wheel, win a judgeship! (Charlotte Observer) – (Charlotte Observer) -- To name a new judge to the state's second highest court for the next eight years, we are going to close our eyes and randomly pull a name out of a hat.
http://www.charlotteobserver.com/2014/08/13/5104549/spin-the-wheel-win-a-judgeship.html
0.3% Teacher Raises -- Not the Right Direction (WBT-TV) -- Many (teachers) will see just a measly POINT THREE percent raise. Really? Zero Point Three Percent State leaders say veteran teachers with nearly 30 years in the classroom have simply capped out, and can't get a bigger raise, no matter how well they've performed. We think this opens the door for our more experienced and effective teachers to leave the job. That's a sight our state may not want to see. And something our students cannot afford to see. To our politicians: "job well done" for making sure teachers get a raise. But we also implore you to go back to the drawing board: figure out a way to leave no teacher behind when it comes to pay. If you agree, keep the pressure on our state leaders. Write them, tweet them. Let them know they're not done with their assignment regarding teacher pay. We believe ALL teachers matter.
http://www.wbtv.com/story/26270474/wbtv-speak-out-editorial-03-teacher-raises
DENR rules changes hurt water protections (Raleigh News & Observer column) -- DENR's decision to cut the size of wooded buffers along waterways will increase the risk of polluted streams and rivers.
http://www.newsobserver.com/2014/08/13/4069891/denr-rules-changes-hurt-water.html
The ethical thing (Greensboro News & Record) -- Incinerating the 20 pounds of elephant ivory and rhinoceros horns in storage at the N.C. Zoo in Asheboro — and worth $1 million on the black market — seems like a good idea to director David Jones, and to us.
http://www.news-record.com/opinion/n_and_r_editorials/the-ethical-thing/article_4e855292-2348-11e4-b...
Future closes in on Corolla's historic horses (Raleigh News & Observer) -- The wild horses of Corolla in North Carolina are threatened within by inbreeding and without by coastal development. Surely the state, in the interest of protecting the herd's safety, could do something in terms of providing more supervision for the rapidly developing beach.
http://www.newsobserver.com/2014/08/13/4069906/future-closes-in-on-corollas-historic.html
As challenge continues, advocates must help voters navigate new rules (Wilmington Star-News) -- A federal judge's refusal to halt implementation of North Carolina's new voting restrictions will require voter rights advocates to proceed as though the law will go into full effect.
http://www.starnewsonline.com/article/20140813/ARTICLES/140819860/1108/opinion?Title=Editorial-As-ch...
Art Pope's annual salary was $1. That was 99 cents too much (Independent Weekly) -- When Gov. Pat McCrory appointed millionaire conservative Art Pope as state deputy budget director early last year, Pope agreed to accept an annual salary of $1. This was not a chivalrous demonstration of his frugality and commitment to the state's financial health; it was a charade. In 2011 and 2012, Pope and his affiliates had pumped $2 million into key races to help the Republican Party capture the General Assembly for the first time in 100 years. And with those victories, aided by gerrymandering that favored the GOP, came the Republican agenda that Pope had championed all along. So now that Pope has resigned—allowing him to openly fund political campaigns without running afoul of ethical rules—let's reflect on what North Carolina got for its dollar.
http://www.indyweek.com/indyweek/art-popes-annual-salary-was-1-that-was-99-cents-too-much/Content?oi...
The 18-month legacy of the state's deputy budget director (Independent Weekly) -- Shortly before resigning as state deputy budget director, Art Pope disclosed that his family-owned company, Variety Wholesalers, plans to open a grocery store in what used to be a Kroger on Martin Luther King Boulevard in Southeast Raleigh. Pope, the Republican financier and the man most responsible for turning state government into a right-wing demolition derby, told The News & Observer that the store, half-Roses, half-grocery, will be a new model for his discount chain. "It is a way to serve our community," Pope said. Coincidentally, Pope's plans were front-page news three days before the launch of the Fertile Ground Food Cooperative in Southeast Raleigh on what sponsors called "Economic Independence Day." Southeast Raleigh, historically African-American and lower-income, unquestionably needs another grocery—it's a food desert. Fertile Ground is a perfect solution if it gets off the ground, but that's a big if. Pope's store is an easy answer, but possibly the worst one, given Pope's track record in politics and business. Pope's trickle-down methods fully justify the bitter response from one Fertile Ground organizer. "We should not participate in our oppression," Erin Byrd wrote. "No way, no how, any Negro who understands who Art Pope is should support his efforts to profit off the back of our folks in Southeast Raleigh." Let me disclose that, after writing about Fertile Ground in July, I paid $100 and, though I live in West Raleigh, I am now a member of the little cooperative that could.
http://www.indyweek.com/indyweek/the-18-month-legacy-of-the-states-deputy-budget-director/Content?oi...
Higher wages the key to escaping NC poverty (Raleigh News & Observer) -- With concentrated poverty rising in North Carolina, poor people claim that better pay would enable them to give up federal assistance and stimulate the economy with their own hard-earned money.
http://www.newsobserver.com/2014/08/13/4069870/higher-wages-the-key-to-escaping.html